Susan Costin, Ph.D., Licensed Psychologist
Dr. Costin is a licensed, Clinical Psychologist who has been in practice in the Houston/Bellaire area for over 25 years. She has extensive experience in evaluating and treating children, adolescents, and adults who struggle with attentional/organizational, learning/processing differences, and behavioral, emotional and relationship and self-regulation difficulties.
Dr. Costin provides psychological and psycho-educational testing, and draws on evidence-based treatment protocols in addressing a wide range of concerns including ADHD, learning disorders, autism, developmental disorders, depression, anxiety, and relationship problems. She provides individual, marital, family, and group therapies, as well as cognitive skills training. Dr. Costin is an Associate Fellow of the BCIA and is certified to provide QEEG-based neurofeedback assessment and training.
---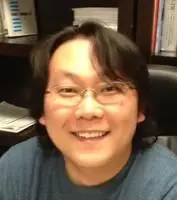 Leng Bang, M.D., Child, Adolescent, and Adult Psychiatrist
Dr. Leng Bang is a graduate of the University of Florida and received his medical degree from the University of Florida College Of Medicine. He completed his general psychiatry residency and child and adolescent psychiatry fellowship at the Menninger Department of Psychiatry Baylor College of Medicine. During his fellowship, Dr. Bang was selected as Chief Resident and received the Outstanding Resident Award. He remained on as faculty and was made an Assistant Professor of Psychiatry at Baylor College of Medicine where he was Medical Director of the Baylor Psychiatry Clinic and attending staff psychiatrist on the consult-liaison service at Texas Children's Hospital. He has been dedicated to teaching and works to help train medical students and psychiatry residents in the practice of medicine and psychiatry.
Dr. Bang has greatly enjoyed working in the Houston area. He sees adults and children in his practice and does diagnostic consultations, medication management, and psychotherapy. He has special interests in children and video games, including concerns about problem playing or addiction, issues of aggression and violent games, and impact of gaming on health. He has presented several talks locally and nationally on video games and impact on children, including at the American Academy of Child and Adolescent Psychiatrist annual convention.

---
Mai Anh Nguyen, M.D., Child, Adolescent, and Adult Psychiatrist
Dr. Mai Anh Nguyen is a graduate of Rice University and the University of Texas-Houston Medical School. After receiving her medical degree, she trained at the University of Hawaii John A. Burns School of Medicine for her residency in the Triple Board Program, which consists of specialization in pediatrics, general psychiatry, and child psychiatry. After completion of her residency, she went on to become Chief Resident/Assistant Program Director of the Pediatrics residency program at the John A. Burns School of Medicine. She continued on as faculty there to become Assistant Professor in the Departments of Pediatrics and Psychiatry, Program Director for the Triple Board Residency Program, as well as Director of the Psychiatric Consultation-Liaison Services for the adult and pediatric wards of Kapiolani Hospital For Women and Children in Honolulu, Hawaii.
Dr. Nguyen has been board-certified in General Psychiatry, Child & Adolescent Psychiatry, and Psychosomatic Psychiatry. She enjoys working with the clinicians in this group and in the community to provide psychiatric care for the children, adults, and families of Houston.

---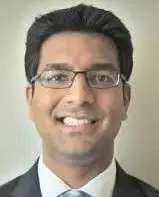 Arun Andrews, M.D. , Child, Adolescent and Adult Psychiatrist

---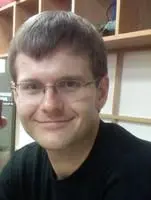 Toby Meusburger, M.A., Licensed Professional Counselor, BCN
Toby Meusburger is a Licensed Professional Counselor who provides individual therapy, family therapy and parent training. He completed his Bachelor of Arts at Rice University with a dual major in Psychology and Religious Studies. Toby obtained his Master of Arts in Clinical Psychology at the University of Houston – Clear Lake where he received training and supervision in functional contextualism and Acceptance and Commitment Therapy.
---